Purchasing textiles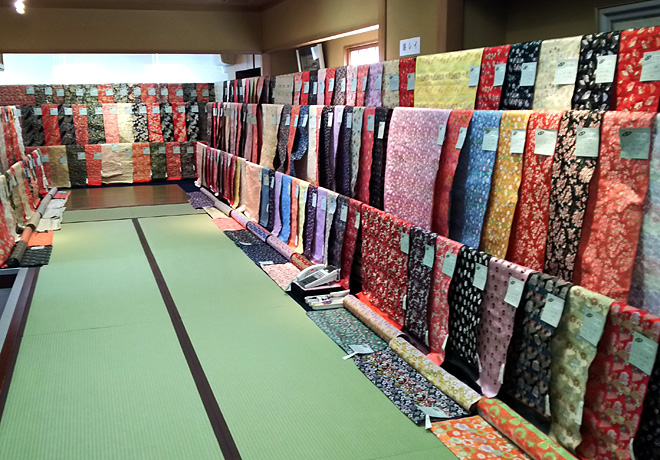 We go to Kyoto to find the highest quality fabrics for our upcoming doll projects.
Careful selection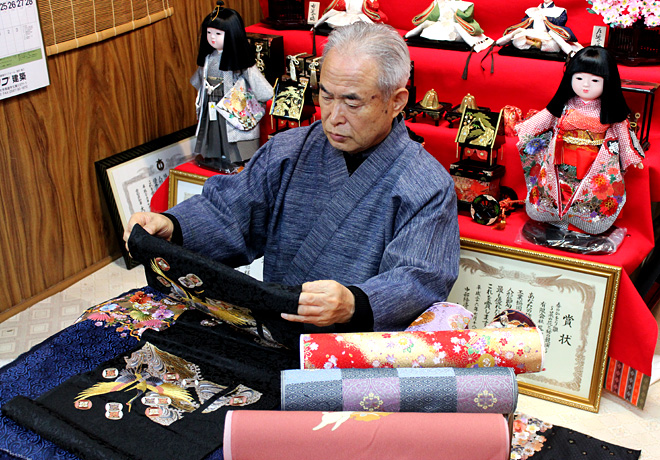 We carefully select the perfect fabric for each project.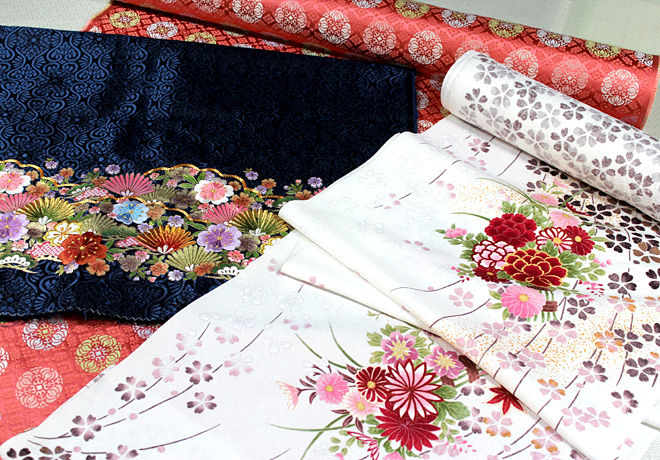 Lining the fabric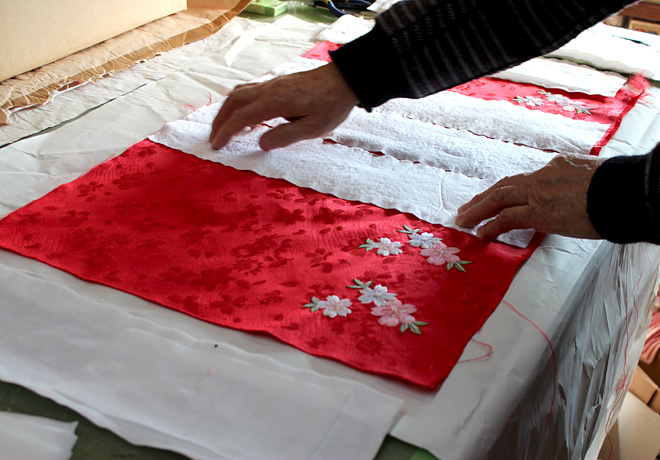 In order to make the doll's traditional dress more durable and flowing, we first attach Japanese paper to the back of the fabric.
The paper won't be visible in the finished product, but it's an important step that will make a difference.
Cutting the fabric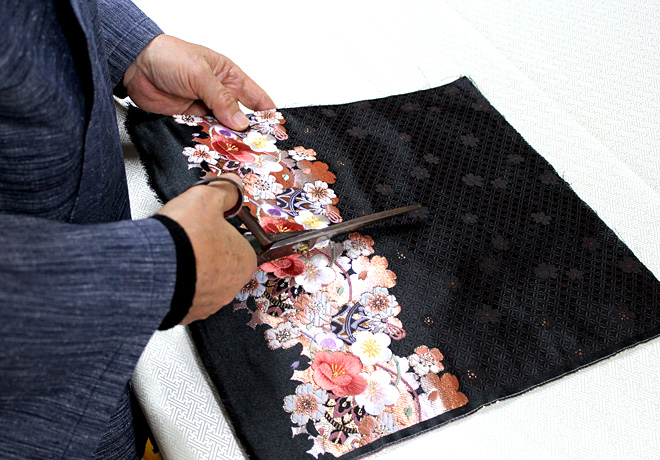 We cut the lined fabric into each part of the dress, such as bodices, sleeves, and hems.
Sewing the fabric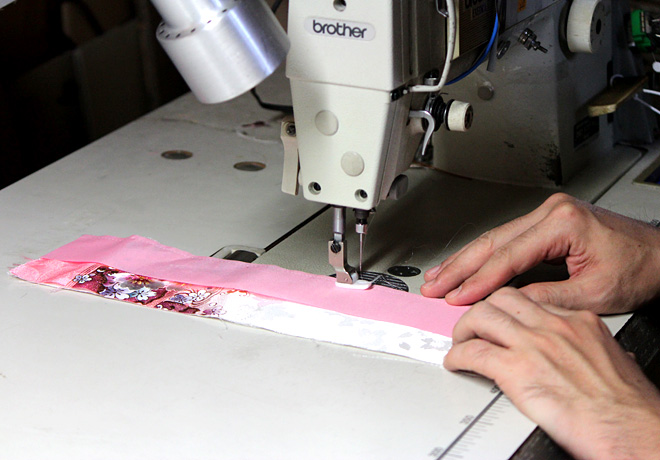 We sew each part of the cut fabric together.
Even a misalignment of a few millimeters can impair the quality of the doll, so we always check the seams for accurate sewing.
Dressing up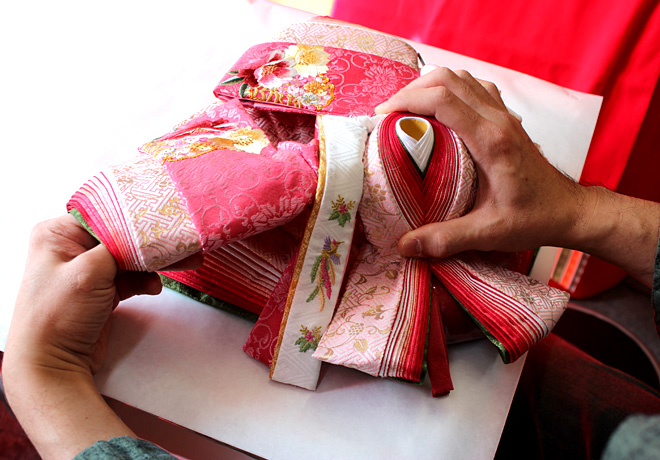 After finishing sewing, we dress up the doll.
We carefully put the fabric on the doll layer by layer so that it is symmetrical.
Finishing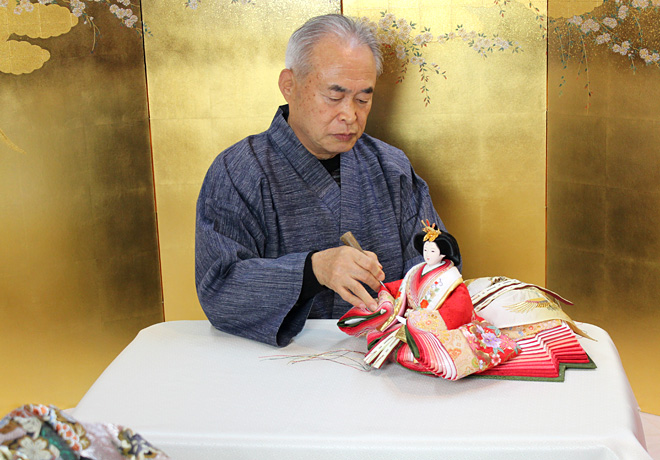 We fold straight arms into a pose. This is the most critical moment in the process.
Finally we finish the doll by putting on the lower pieces of fabric.
Finally, we finish the doll by adding some pieces like "mobakama", "hikigoshi", and "kashira".
Wishing for the health and happiness of your daughter and your family, we hope to deliver a one-of-a-kind traditional Hina doll.